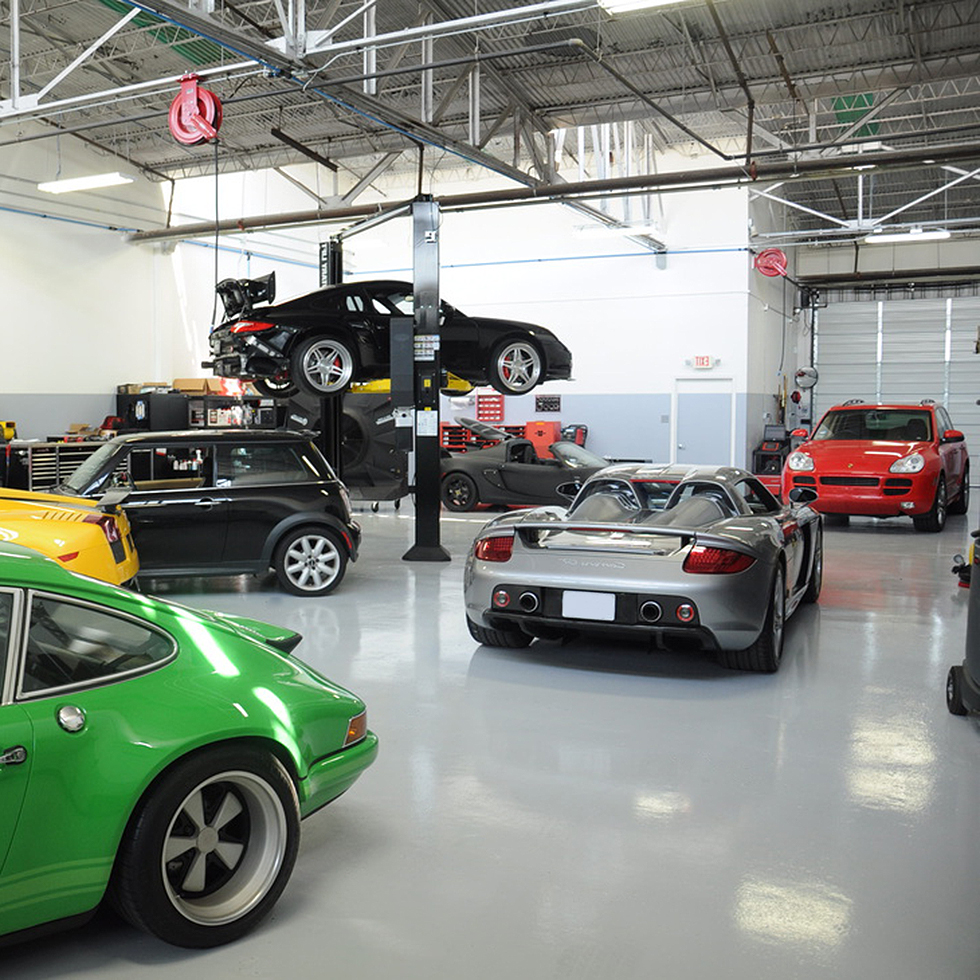 Flortex Professional Garage Floor Paint
Flortex Professional Garage Floor Paint is the best gloss finish top coat for car and commercial garages and workshop floors. 
It is a hard wearing high build 100% solids twin pack epoxy resin paint, that has incredible strength, both by way of high wear and chemical resistance.
Extremely heavy-duty two part epoxy floor paint for garage floors and workshop floors
Long-lasting 100% solids, high build epoxy garage floor paint
Solvent free, non-toxic and non-taint epoxy paint
Abrasion, chemical and impact resistant garage floor paint
Suitable for heavy traffic and all concrete garage floors
Impervious and easy clean finish
Full range of Line Marking Paints for MOT areas, to ensure compliance with all VOSA requirements
Gloss finish
Available in a variety of colours including light grey, mid blue, tile red and many more
Polycote® - Industrial Maintenance Made Easy Since 1991.
£128.90 – £218.90 ex. VAT
£154.68 inc. VAT
In Stock
Frequently bought together
Flortex Professional Garage Floor Paint Product Details
Since 1991, Polycote have laid millions of square metres of Garage Floor Paints in all types of vehicle garage, workshops, showrooms, factories, and production facilities throughout the UK, and we know exactly what is needed to give you a dust free, hard-wearing and long-lasting solutions.
From a single inspection pit right through to a full garage or workshop installation, we specialise in products that are non-toxic, non-taint, totally impervious, and easy-to-clean as well as helping our customers to full comply with VOSA requirements.
Typical Uses for Flortex Professional Garage Floor Paint:
Garages
Workshops
MOT Bays
Inspection Pits
Wash Bays
Fuel Areas
Chemical Bunds
Customer Waiting Areas
Production Areas
Ramps & Steps
Showrooms
Storage Areas
Car Parks
We know only too well that the wear and tear of a single mechanic standing in the same area of a garage floor for long periods of time can have as much an effect on a floor as a fleet of forklifts in a large warehouse.
So if you are not too sure which epoxy garage floor paint products to use, please feel free to contact our technical experts.
We can advise if you need one coat or two coats or if you need any specialist finishes for your floor. Do you need a non slip resistant garage floor paint?
Speak to our friendly team and discuss what floor paint is the best for your environment. Floor paints that can be used on tiles, wood, stone floors or concrete floors.
Or perhaps a self levelling compound is what you need. Whether you need a single pack or two part epoxy we can find a suitable garage floor paint for you.
They will discuss your garage floors and will establish exactly what floor paint will resolve your issues with the minimum amount of downtime you can allow to complete any work. We have products that have extra fast drying time to get the job done and your business back up and working as soon as possible.
Only then will we advise the best preparation, the best garage floor primer and the best Garage Floor Paint option, to meet YOUR specific needs.
Garage Floor Paint Application Uses
We have applied Flortex Professional Garage Floor Paint in high traffic areas and all type of car, HGV and commercial vehicle garage, as well as aircraft hangers concrete floor and tank museums!! Having said that it can also be used and is ideal for home garages too.
We have customers with large garages of 6-10 ramps, who have not repainted their concrete floor for over 12 years!! Polycote have a variety of concrete floor paints to ensure the job is done right.
To achieve this longevity, it is important to make sure the garage floor is properly prepared, and the correct priming coat applied prior to the top-coat. Its very common for garage floors to be contaminated with oil and grease.
You might require one coat of the epoxy garage floor paint or in some cases a two coats.
This is all easy to do and to this end, we have a full technical team of persons who have spent years applying floor paint products who are ready to speak with you and guide you through, from start to finish.
What About Primers?
OT Primer – two part epoxy Garage Floor Primer
Just for your interest, our most popular garage floor primer is the oil tolerant primer as it is by far the most popular primer (as shown below) with fantastic coverage rates.
If your garage floor is contaminated with grease or oil then this could be the product for your garage floor.
The biggest reason for the failures of garage floor paint and coatings to adhere is the presence of oil in the substrate, concrete or stone floors.
This highly specialised garage floor primer has been professionally formulated to successfully adhere to oil contaminated internal concrete floors!
Anti Slip Flooring for Garage and Workshop
Flortex Professional is a two part epoxy coating, also available with a specialist calcined bauxite aggregate for an extra non slip finish if required.  Available in a variety of colour including mid blue, light grey and tile red.
This is especially useful alongside the edges of garage pits and at the on-off points of brake testing rollers.
Help and Advice
Also, look at our useful blogs 'What is the best coating for my garage floor'  and '7 Reasons Why You Should Paint Your Garage Floor'