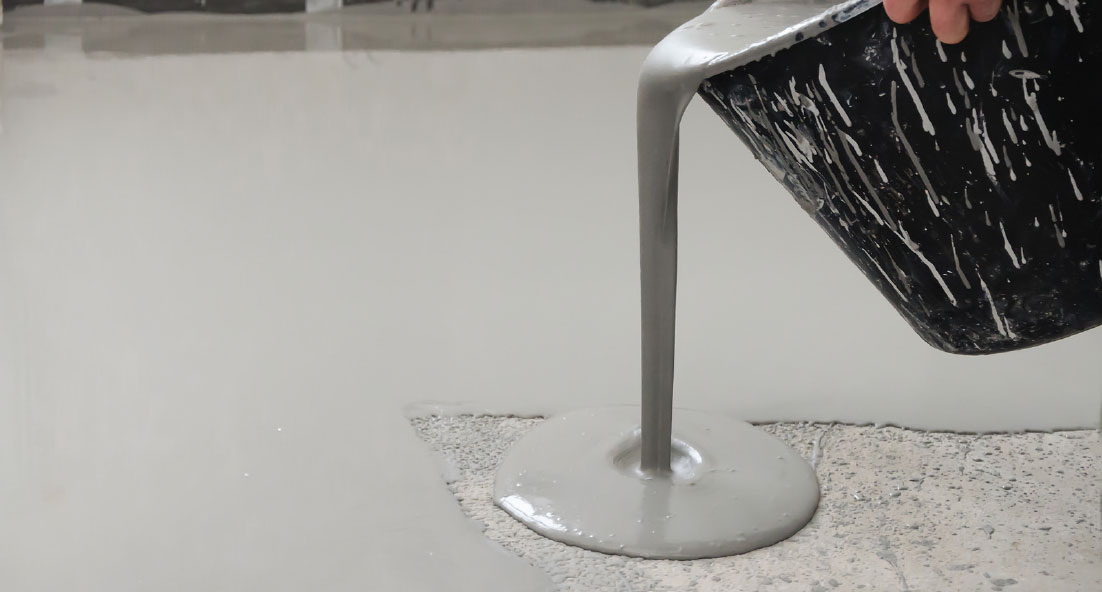 Why apply a concrete coating to your floor? If you're getting new premises ready for your business, you'll no doubt be seeing the costs stack up as you get everything in place. That can be daunting, but we'd urge you not to skimp when it comes to your flooring.
We understand the temptation to save money here and there. Failing to put a coating on your concrete flooring can lead to a host of issues further down the line.
Earlier this year, an article for Student Assembly outlined the main benefits of having an industrial floor paint in areas that will see a lot of use.
At the top of the list is the fact that this kind of coating can significantly extend the life of your concrete floor. You might think that concrete as a material is highly durable. However, without a specialist coating, it is actually prone to more damage than you might think.
This is especially the case if you will be using your space for anything involving heavy machinery or parts. It's easy to dent or crack an untreated concrete floor. Whereas one with an industrial floor coating will be able to withstand a lot more and mean that you're not constantly having to make repairs to your flooring.
It's one of those investments that will pay dividends in the future when you're not having to spend time, money and energy repairing a floor that's just a year or two old.
CHOOSE THE RIGHT FLOOR COATING WITH POLYCOTE
Safety is another good reason to invest in a floor coating. The news provider pointed out that industrial floor coatings don't just come in one finish, there are many to choose from. That means you can look at what you're using your premises for and select a coating that's appropriate for the work you'll be carrying out.
For instance, you might want a floor coating that's anti-corrosive if your business uses harsh chemicals that could be spilt. Or maybe it's worth investing in one that has an non-slip floor paint to keep your workers safe.
Another option is an anti-vibration coating, which is especially useful in premises that operate heavy machinery, such as forklift trucks or other equipment that can cause vibrations.
Also you should remember that concrete is surprisingly difficult to clean when it's not been coated. It will have a tendency to stain as it has a porous surface. Compare that to a concrete floor with an epoxy coating, which doesn't absorb any liquids, is easy to sweep and wipe down, and that won't retain moisture.
Finally, the news provider pointed out that choosing a coating for your concrete floor can enable you to add a design that suits the ethos of your company. It could be as simple as a particular colour, or you could opt for a more complex pattern or design.
It's up to you and you can get creative with this side of your flooring while knowing that the coating will serve a number of practical purposes as well as being aesthetically pleasing.
If you've inherited a premise with a concrete floor that's been damaged, make sure you repair any issues before adding your coating. This might involve filling cracks or applying a primer to prevent dampness from seeping in at certain points.