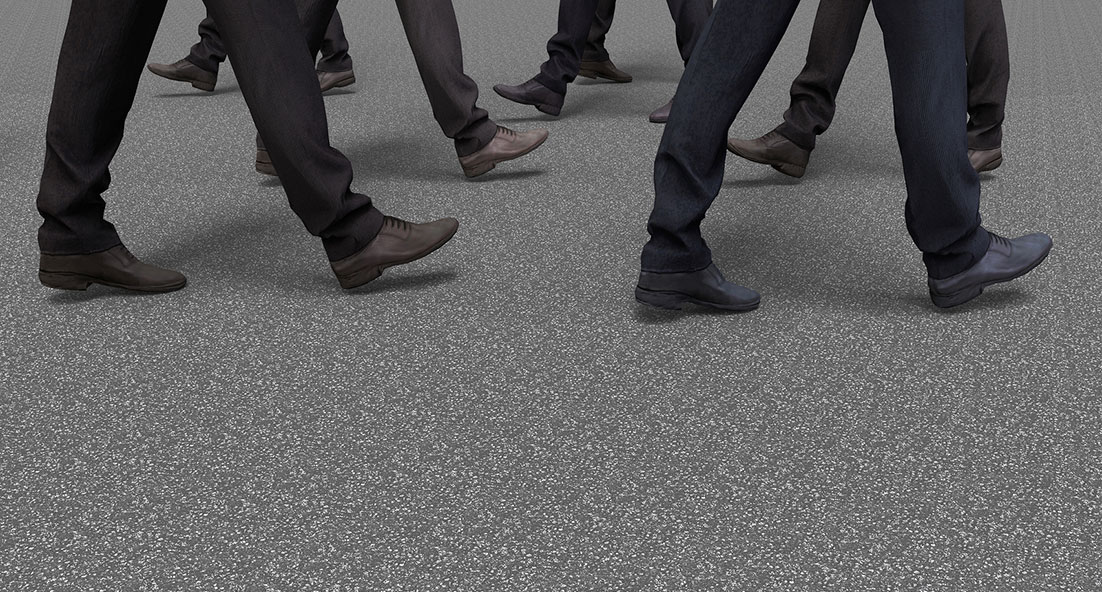 THE PROBLEM
Industrial flooring suffers severe wear and tear on a daily basis.  Over a period of time (and this can greatly differ depending upon the quality of the concrete as well as the amount of traffic that it endures), the surface starts to dust/break up. The dust then causes many more issues throughout the warehouse and production areas. Here's how to dust proof and damp proof your concrete flooring
Concrete floors often suffer from rising dampness.  Damp-proof membranes start to fail for many reasons as well as areas where a DPM (Damp Proof Membrane) would not have been installed at all, particularly in buildings built pre 1980.  Not only does dampness cause issues to stock and machinery, but can also cause quite major health problems to those who constantly work in damp conditions.
THE SOLUTION
The good news is that in two easily applied coats, you can eliminate both the dust and the damp at the same time!
You can make excellent use of our DPM Primer, a professionally formulated liquid epoxy designed specifically for damp floors and porous surfaces.  Once cured, DPM Primer creates an impermeable layer that prevents water from rising into the workspace.  Furthermore, the coating is designed to penetrate the substrate in order to greatly strengthen the surface, eliminating the dust and helping to prevent any further break up.
The only thing we ask is that you make sure that you prepare the surface properly before use! It needs to be clean, free from loose and friable material, surface water and for best results, free from any previous coatings.
For best results, apply two coats of DPM Primer – allowing at least 12 hours between coats.   Alternatively, should you wish for a coloured finish, you may decide to apply just one coat of DPM Primer followed by one coat of Flortex Professional – a top-quality 100% solids pure epoxy that will provide a really great, exceptionally hardwearing and attractive final finish to your floor.
USEFUL INFORMATION
Finally…, check out this article on your eco-flooring options, which should offer further help and inspiration.  Alternatively, we have staff that have spent years applying the products that can give you all the help, assistance and advice that you need so if you'd like to find out more about concrete floor coating, please be free to ring us now.  We're here, ready and waiting to help.