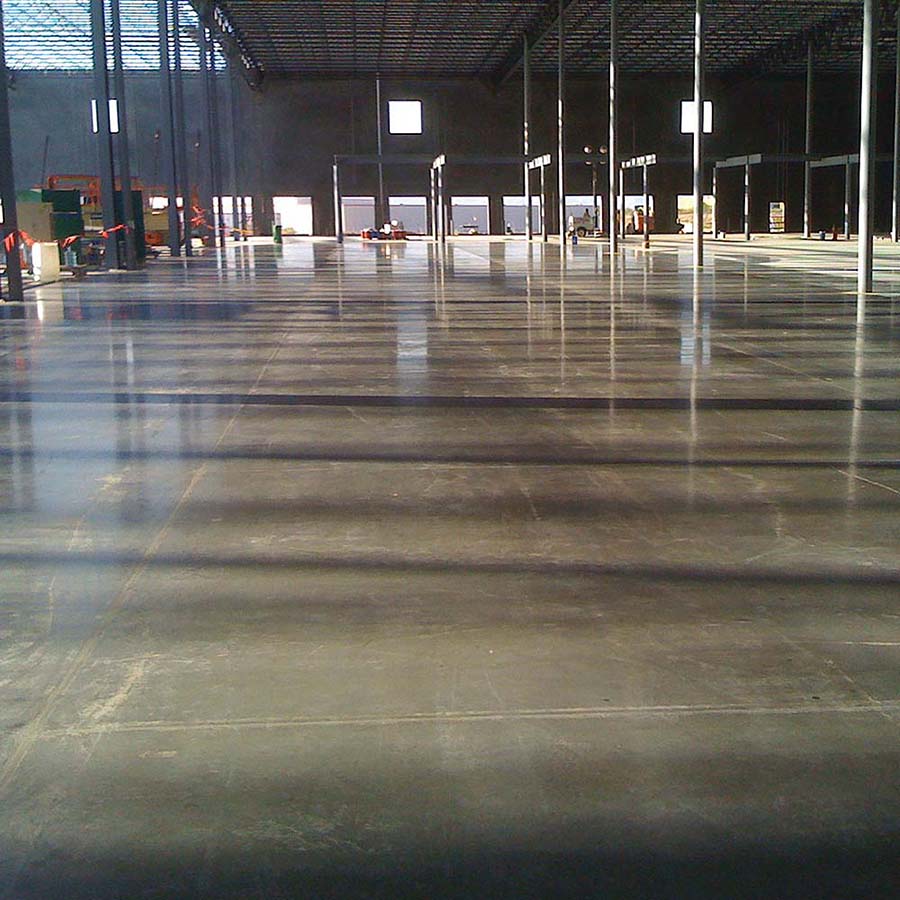 In this comprehensive guide to different types of concrete floor sealers we will explain how concrete floor sealers play a crucial role in protecting and enhancing the durability of concrete floors. Whether you have a residential or commercial space, understanding the importance of these sealers is essential.
Each sealer has its own unique properties and applications.  Whether it be to reduce dust, strengthen the surface, resistance to liquids or increase protection from the damaging effects of ultra-violet light.
There are many types of sealers available in the market. It is important to choose the right floor sealer for your specific needs. Here are some pointers at the more commonly used sealers, that we hope will be of interest and help to you:
Acrylic Sealers
One popular choice among homeowners and contractors is acrylic sealers such as Flortex Clearseal from Polycote. These sealers are known for their affordability and ease of application and provide a durable protective layer.
The versatility of acrylic sealers is evident in the fact that they are available in both solvent-based and water-based formulations. They offer different levels of glossiness. This means you can choose a finish that suits your aesthetic preferences. Acrylic sealers are suitable for both interior and exterior concrete surfaces that experience light to moderate foot traffic.
One of the key advantages of acrylic sealers is their ability to enhance the colour of the surface. This is particularly beneficial if you have decorative concrete you would like to protect and showcase. Additionally, acrylic sealers are resistant to UV rays, making them a great choice for outdoor surfaces exposed to sunlight.
Epoxy Sealers
If you're looking for a sealer that offers superior durability and chemical resistance, epoxy sealers such as Flortex Fastset are worth considering. These sealers form a tough and glossy finish that can withstand heavy traffic and harsh chemicals. That's why they are often used in industrial settings, garages, and warehouses where the concrete is subjected to high levels of wear and tear.
Epoxy sealers provide a strong barrier that protects the concrete from stains, oil, and other contaminants. This makes them a popular choice for areas where spills are likely to occur as they can have far greater chemical and wear resistance. In addition to their protective properties, epoxy sealers can also enhance the appearance of the concrete by adding a glossy finish. This can be particularly appealing in commercial spaces where aesthetics play a crucial role.
Penetrating Sealers
Whether it be the sealing of internal floors from dust and liquid spillages. Outdoor surfaces that need protection against water damage and de-icing salts, penetrating sealers are an excellent choice. These sealers work by penetrating into the concrete, forming a protective barrier beneath the surface.
Another major benefit of applying sealers designed to penetrate well into the surface such as Flortex PU, they massively help to increase the strength and wearability of the substrate as well as sealing it at the same time.
Should the surface be loose or weak, twin pack ultra-low viscosity epoxy primers/sealers such as Polycote EP Primer are the ultimate choice. They are professionally formulated to penetrate well into the surface. Due to the twin pack chemical curing of the resin, these products will fully cure within the substrate and thus can turn the existing 'plain' concrete into 'a form of' epoxy screed!
Finally, one of the main advantages of penetrating sealers is that they do not alter the appearance of the surface and help maintain the natural look of the concrete.
Polyurethane Sealers
If you're looking for a sealer that combines durability with a high-gloss finish, single pack polyurethane sealers such as Flortex PU Clear are a great option. These sealers offer excellent resistance to abrasion, chemicals, and UV rays, making them suitable for a variety of applications.
Polyurethane sealers are commonly used in commercial spaces, showrooms, and retail environments where aesthetics and durability are equally important. The high-gloss finish provided by polyurethane sealers can give your concrete floors a polished and professional look.
It's important to note that polyurethane sealers are typically more expensive than acylic sealer. However, their long-lasting performance and ability to withstand heavy foot traffic make them a worthwhile investment.
Should wear and tear and ultimately longevity be a major concern to you, then it would be a good idea to explore twin pack polyurethanes such a Flortex PU Twin Pack as these products offer the highest levels of strength and resistance to damage.
In Conclusion
In conclusion, we hope this comprehensive guide to different types of concrete floor sealers provide you all the information you need when choosing the right concrete floor sealer. We have explained it is essential for protecting and enhancing your concrete surfaces. Whether you opt for acrylic, epoxy, penetrating, or polyurethane sealers, each type has its own unique benefits and applications. Consider factors such as foot traffic, exposure to chemicals, and desired aesthetic appearance when making your decision. By selecting the appropriate sealer, you can ensure that your concrete floors remain beautiful and protected for years to come.
Related Articles
 Understanding the Different Requirements of a Concrete Floor Sealer
Factors to Consider When Choosing a Concrete Floor Sealer
How to Apply Concrete Floor Sealers
Polycote UK would like to take the opportunity to thank you for taking an interest in these product and application articles and hope they have been some help to you.
We would of course be pleased to answer any specific questions should you wish to contact us directly on 01234 846400 or email: [email protected]